Our 10 Best Planting Design Books
Our Planting Design Diploma Book List is by no means definitive, but has been compiled as a reference to some of the best planting design books currently available.  Some are now out of print but still current, while others are still very much available.  They cover both domestic, as well as commercial planting.. If you are interested in planting design, plant associations, landscape design or garden design, we recommend you study as many of these as possible.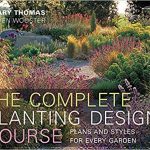 The book takes a comprehensive approach to the complex process of Planting Design. It shows how to choose and combine plants for specific effects: for year-round colour and interest; for drama and movement; and to overcome site difficulties. From the initial vision to finished planting, the book clearly explains the practical steps, considerations, opportunities, and decisions that need to be taken. This process can be applied to readers' own gardens, and it will also allow them to take their skills further into other people's gardens.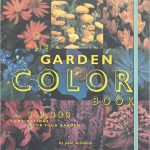 This is the same book (just the US version) as "Garden Colour Palette" published by Conran Octopus. It is excellent if you are planting a new garden or re-designing beds. I thought I would post this just in case anyone might order both – I get so frustrated if I end up with two of the same book just because the book was re-published under a different title or has different titles in different markets.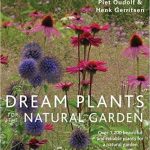 A great source of reference for the natural gardener, this comprehensive compendium classifies 1200 plants according to their behavior, strengths, and uses. Join pioneering garden designers Henk Gerritsen and Piet Oudolf as they describe their ideal perennials, bulbs, grasses, ferns, and small shrubs, explaining that an ideal plant is one that is both beautiful and robust, performing reliably with very little input from the gardener.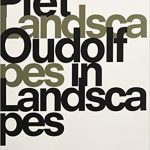 Piet Oudolf, one of the world's most visionary and influential landscape gardeners, is at the forefront of the New Perennial planting movement. This glorious full-color volume features twenty-three of Oudolf's most beautiful public and private gardens. Noël Kingsbury's accessible text places Oudolf's work in context and explains how each garden and the plants selected for it fit the specific environment, while Oudolf's detailed plans provide inspiration and insight for all those interested in small personal gardens and the design of large-scale public landscapes alike.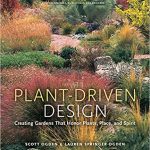 For too long, garden design has given pride of place to architecture, artifice, and arbitrary principles. The results? Soulless landscapes where plants play subordinate roles. With passion and eloquence, Scott Ogden and Lauren Springer Ogden argue that only when plants are given the respect they deserve does a garden become emotionally resonant. "Plant-Driven Design" shows designers how to work more confidently with plants, and gives gardeners more confidence to design.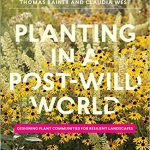 This ground-breaking guide presents a powerful alternative to traditional horticulture – designed plantings that function like naturally occurring plant communities. Thomas Rainer and Claudia West, two leading voices in ecological landscape design, reveal how plants fit together in nature and how to use this knowledge to create landscapes that are resilient, beautiful, and diverse. As practical as it is inspiring, Planting in a Post-Wild World is an optimistic manifesto pointing the way to the future of planting design.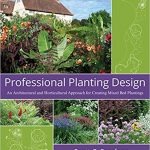 Professional Planting Design initiates you into the principles of planting design and helps you develop the ability to think about the planting design process so that you can develop your own effective compositions that sustain multi-seasonal interest. Richly illustrated with photographs and drawings, "Professional Planting Design" covers the basics as well as the advanced concepts of planting design including selecting plant characteristics, types of mixed bed plantings, structuring and composing mixed beds, creating mixed palettes for seasonal variation, designing in elevation and plan view, and choosing plants.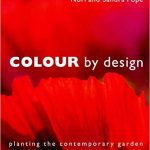 Drawing on the author's own approach to planting at Hadspen Garden in Somerset, this text shows gardeners how to harness the full power of colour through design. Working through the spectrum, chapters on each colour show how they are used to evoke a mood, feeling or image. Photographic sequences chart the progress of color-themed borders throughout the year.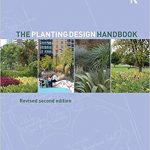 Since the first edition was published in 1992, Nick Robinson's The Planting Design Handbook has been widely used as a definitive text on landscape architecture courses throughout the world. It examines the horticultural, ecological and aesthetic characteristics of plants, discusses the structural and decorative roles of planting, spatial composition, species selection, planting plans and spacing, and the vital role of management.
Planting Design Gardens in Time & Space
Home gardeners with a keen interest in design, as well as professional landscape designers, will find invaluable advice in this new approach. The book focuses on the general principles behind creating successful and beautiful plant combinations in both time and space working with perennials in the context of trees, shrubs, and the surrounding landscape. The authors suggest looking across, into, and through the landscape. They ask the reader to consider the rhythms and connections in their designs, through such elements as echoes, linkages, and repetitions. More than just theory, Planting Design includes practical discussion of topics such as soil preparation, plant selection, and garden maintenance. Exceptional photographs show growth of a designed landscape over time, opening the gardener to new ways of seeing and thinking about their landscapes.
Elements of Planting Design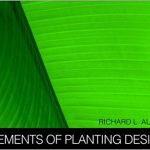 This comprehensive guide provides clear, step-by-step instructions for creating a planting composition, from preplanning and developing a preliminary design to implementing the final plan. It enables designers to strike a balance between technical issues-such as regional vegetation requirements, soil grade, and climate, noise, and erosion control and aesthetic considerations, including colour, form, and seasonal variation.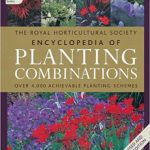 This visionary planting guide features an A-Z of more than 1,000 great garden plants. Each plant is photographed in glorious partnership with one, two or three ideal companions, creating more than 4,000 of the most imaginative and visually effective combinations possible. With a practical introduction, analyses of what makes a successful combination, the author goes on to show how to recreate combinations shown and invent new combinations. With chapters on bulbs, climbers, perennials, shrubs, trees, roses, and annuals, this book has become the essential reference book for all those who wish to combine plants according to colour, shape, texture, and form in every corner of their gardens.
With this book, you have a really good range of different planting themes in full colour and plans with all the plants listed and numbered. So you can just take the list to the garden center or order online! The only thing to watch is that some of the plans cover quite a large area so not for the backyard gardener on the whole, although you can still get themed ideas from this book